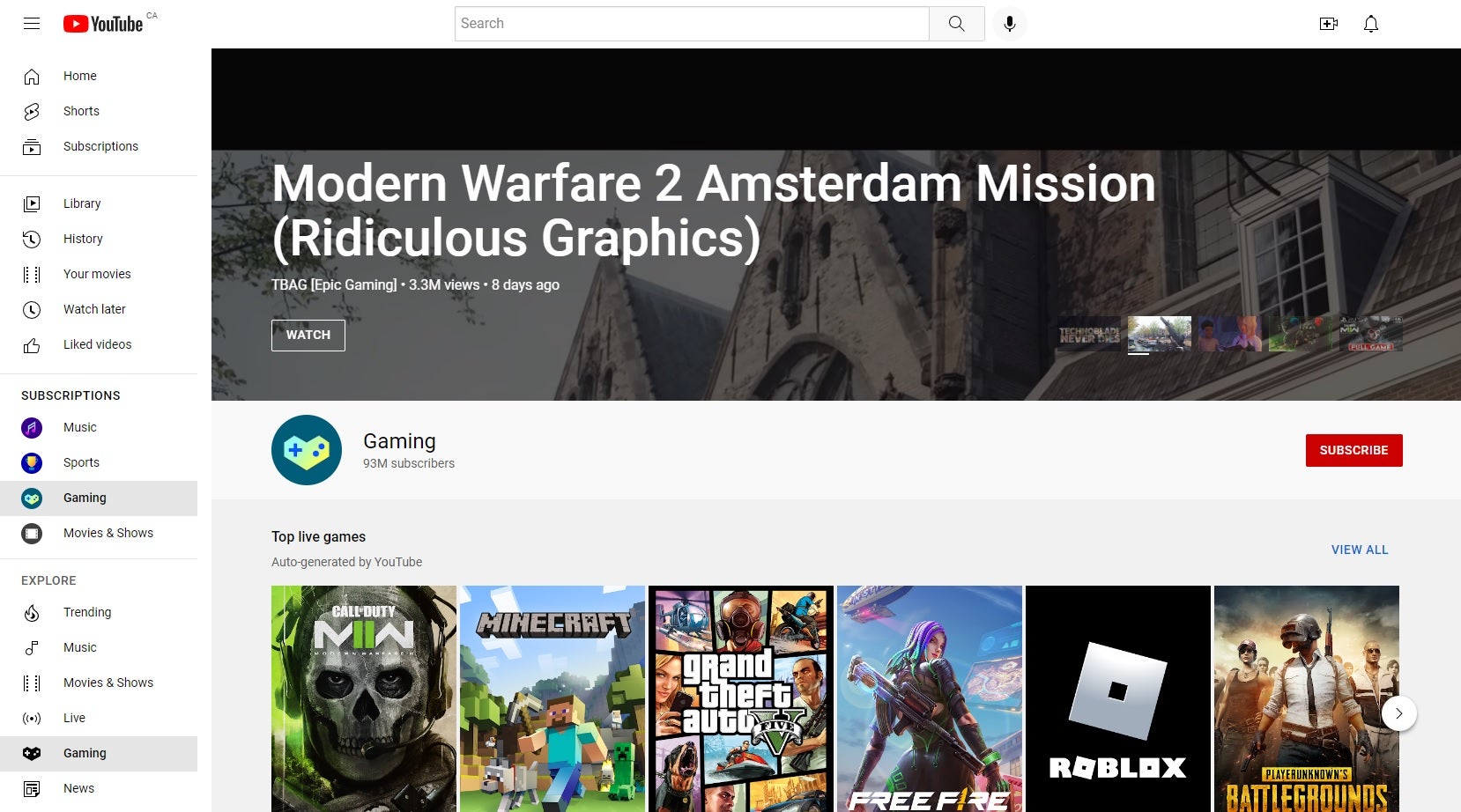 YouTube game streaming viewership jumps in September
YouTube saw an increase in gaming viewership last month as StreamElements released its monthly Stream Status report today, with hours of live gaming content watched on the site up 42 % at 434 million for the month.
Other streaming services weren't as far behind, with Twitch watch hours dropping from 1.87 billion to 1.8 billion, while Facebook Gaming fell 18% month-over-month to end September with 328 million hours watched.
Facebook has been losing viewers all year, peaking in January with more than 600 million hours watched and declining nearly every month since then.
StreamElements began including YouTube in its report in June, when it released 290 million hours of live gaming content watched, and that number has grown every month since.
It's worth noting that while these numbers are all pulled from Stream Status reports, StreamElements has changed its analytics partner for the September report from Rainmaker.gg to Streams Charts.
The September report also gave insight into YouTube's non-gaming efforts, with total hours of live content viewed on the site reaching 2.7 billion.
At the other end of the spectrum, it included performance from a number of international platforms.
NimoTV streamers attracted 186 million viewing hours in September, while Afreeca streamers attracted 109 million game viewing hours.
The next tier of services included Bigo (46 million hours watched), Trovo (18 million hours watched), and Nonolive (9.9 million hours watched).
[Update]: After publication, a representative from Stream Elements informed us that the change in analytics partner had skewed month-over-month comparisons, as Streams Charts had actually seen YouTube Gaming hours drop in September compared to to its August total.
"Analytical sites track times watched at different times within a given minute, so peaks and troughs can cause results to vary," the rep said. "Even with these discrepancies, most results are consistent when it comes to whether a platform increased or decreased total hours watched."
Stream Elements is expected to resume working with its former analytics partner for future reports.