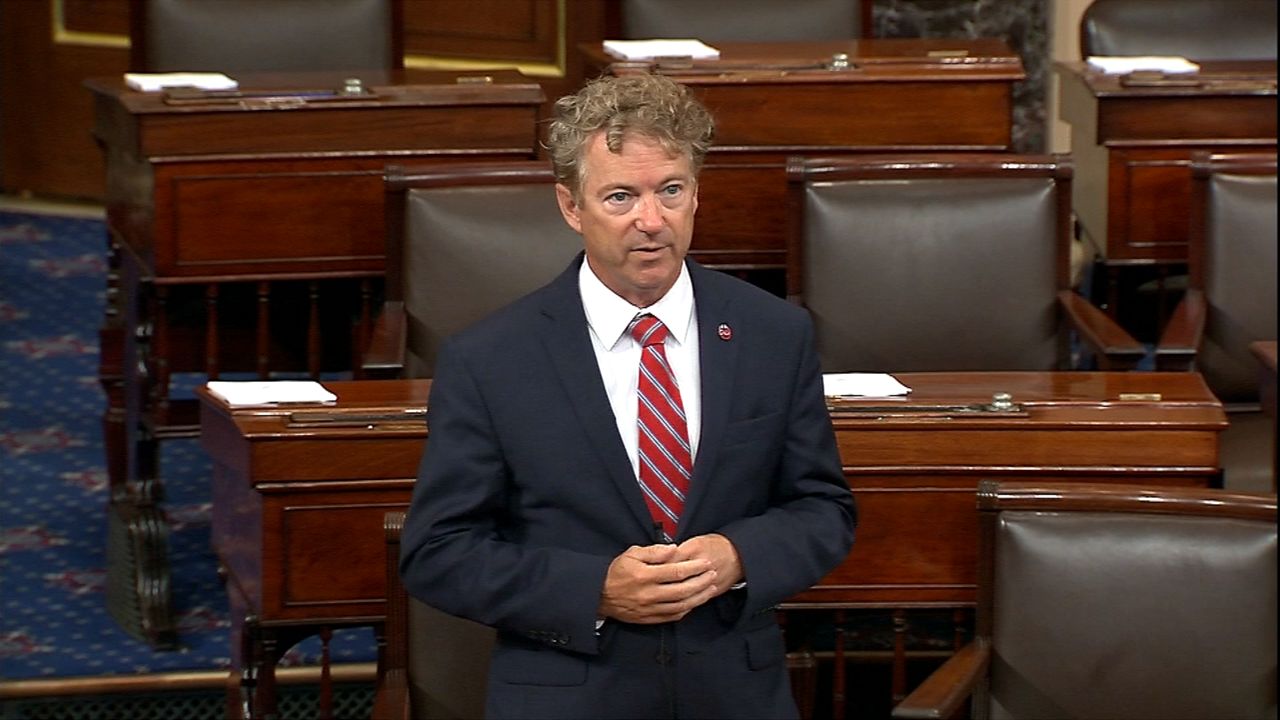 Senator Paul says he will no longer post videos on YouTube
WASHINGTON, DC – Senator Rand Paul (R-KY) says he's had enough of the social media platform YouTube.
He says he won't post on the popular site again unless he reviews it. It comes after YouTube deleted several of its videos, claiming Paul was spreading disinformation about COVID-19.
"I decided to stop giving them my content. I'm going to give my content to someone who has a similar point of view as mine on speaking, not necessarily politics, "Paul said in an interview with Spectrum News 1.
Senator Paul has been critical of YouTube policies for some time. In August, YouTube suspended Paul for a week for violating its policy against disseminating false information about COVID. In a tweet, Paul called the suspension a "badge of honor".
"I think they're showing their point of view, and theirs is a very narrow and mean-spirited perspective that people can't handle the truth and they're going to censor and decide which is the truth," Paul said.
"We have removed content from Senator Paul's channel for including allegations that masks are ineffective in preventing the contraction of COVID-19 transmission, in accordance with our COVID-19 medical disinformation policies," YouTube said in a press release.
Paul was suspended again in September for another video questioning the effectiveness of the masks. According to the Centers for Disease Control and Prevention, the "correct and consistent" use of the mask is an essential step in preventing the spread of COVID-19.
A number of prominent conservatives have clashed with Big Tech recently. Paul's announcement came just a day after Twitter banned Republican MP Marjorie Taylor Greene's personal account. Paul says it has nothing to do with the timing of his announcement.
"I had written the op-ed a week or two before and I've kind of had my own battles with YouTube for over a year now," Paul said.
He said his videos will now be posted on a social media site popular with Conservatives called Rumble.
"They are announcing that they are a neutral platform that they are not going to edit," said Paul. "I don't think they present themselves as right-wing either. I think a lot of right-wing people went there.
Paul said he understands that YouTube is a private company and has the right to enforce their policies.
"Private companies have their own First Amendment rights," said Kevin Goldberg, First Amendment specialist with the non-partisan group Freedom Forum.
Goldberg explained that groups like YouTube, Twitter and Facebook all have the right to "say, share and forward messages that they believe in."
"Whether it's disinformation or not, we can debate that," Goldberg said adding that he would like to see more talk on these platforms. "Let's engage in the market for ideas. "
Paul says this is just the start of what he calls his "Big Tech Exodus".