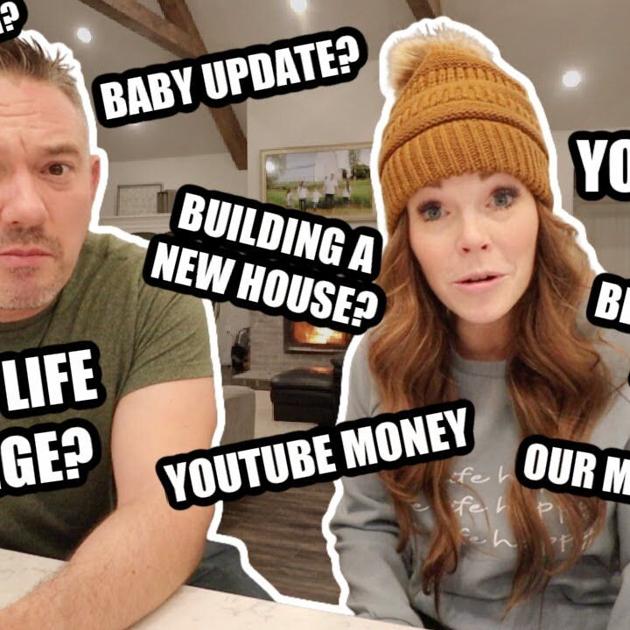 QUIT YOUTUBE? | THE MOST DIFFICULT CHALLENGE? OUR MARRIAGE? Somers in Alaska |
We answer your questions….
HELLO HAPPY PEOPLES!
Welcome to SomersInAlaska!
LAUNCH ON OCTOBER 2 (TOMORROW) 10AM AKST !!!
Discover our Alaskan clothing:
https://www.alaskanapparel.com
BUY Amazon! Here are some of our favorite picks!
https://www.amazon.com/shop/somersinalaska
We are a family of 5 living in the North Pole, Alaska! Where Santa's House is just down the street! We enjoy spending time together as a family, having fun, homeschooling, growing in our faith and building our homes forever! We hope you enjoy seeing a crazy life, full of laughter, great memories and maybe a few tears.
We have 3 children: Audrey (14), Evelynn (10) and Garrett (7). You can follow us on twitter, facebook, instagram and snapchat! Come hang out! We would love to get to know you better!
**** COME AND BE PART OF OUR TRIP! **** http://www.youtube.com/somersinalaska
**** CONNECT WITH US! ****
https://www.twitter.com/jessicasomers84
http://www.instagram.com/somersinalaska
https://www.facebook.com/somersinalaska
TikTok: Somersinalaska
WE WOULD LOVE TO HEAR FROM YOU!
PO BOX 56469
PLE NORD, AK 99705
For commercial requests and collaborations:
Our channel is focused on creating great content for adults. However, we always aim to create family-friendly content that is safe for the whole family to watch.