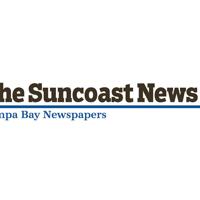 Pasco School District Shuts Down Comments on Facebook, Twitter | New
LAND O'LAKES – With over 50,000 Facebook friends and nearly 24,000 Twitter followers, the Pasco County School District has regularly received dozens if not hundreds of comments on items it shares on media sites social.
Not anymore.
As of Wednesday, the district decided to close its accounts for public comment. He did this months ago for his YouTube page, where he streams school board meetings live.
Superintendent Kurt Browning said his administration did not want to provide a forum for the increasingly negative and sometimes personal attacks that some people shared on even the most innocuous posts.
An obnoxious remark on the district's tweet about the county principal of the year was the last straw, Browning said. The tweet remains, but the comment, which attacked Browning's management, was withheld.
"Whenever we publish something positive, there are people who always have to find flaws and be critical. Even when there is nothing to criticize, "Browning said. "We are closing them. "
The decision comes at a time of heightened tensions between certain groups of parents and their school boards across the state and country. An increasing number of parents have come to their boards to demand action on various issues, such as lessons on race and the content of library books, with some becoming belligerent.
Sometimes fights broke out. A few board members have said they have been the targets of personal criticism, allegations and, in isolated incidents, threats.
In response, some councils changed their rules for engaging the public at meetings. The Pinellas County Board of Directors, for example, has stopped live streaming public commentary on items not on the agenda, and the Alachua County Board of Directors has cut comments. on its social media sites.
Pasco County mom, Deb Herbage, has relied on social media for information about the school district and to publicize questions and concerns about the system. She had mixed feelings about the district's decision to turn off comments on Facebook and Twitter.
"I'm going to go to the Facebook page to see the updates, and I see parents just attacking them. In a way, I can't blame (the district), "Herbage said. "But on the other hand, it allowed parents to ask questions."
On several occasions, she observed, parents attempted to obtain information from school officials through private emails and other means, but were unlucky. Social media has offered the opportunity to hold these officials publicly accountable if private correspondence fails, she said.
"What's their solution if they do something drastic like this?" Herbage wondered.
Browning stressed that the district is not shutting down means of submitting comments and questions on district affairs. People can send emails, submit comments to the Let's Talk website, make phone calls, and attend board meetings, among other opportunities, he said.
They can also talk to each other and criticize whatever they want in their own groups, he added.
The district is simply acting to stop the negativity on its social sites, which will become ads only, said Browning, who has complained often about the content of social media in the past.
"It's sad where we are, that we can't even celebrate the positive news without people making negative and hateful comments," Browning said. "So we'll be celebrating the positive news and they can keep their comments to themselves."
In other cases, the Pasco County School Board:
• Selection of Cynthia Armstrong as President and Megan Harding as Vice-President of the Board.
• Asked staff to send a letter to the Ministry of Education requesting changes to the state's new rule on education for children with severe cognitive impairment.
• I have heard several parents and service providers request permission to allow registered behavior technicians to enter schools to help children with autism.
• Renewal of a contract with the Ministry of Health despite parents' concerns regarding some of the provisions related to COVID-19 protocols.