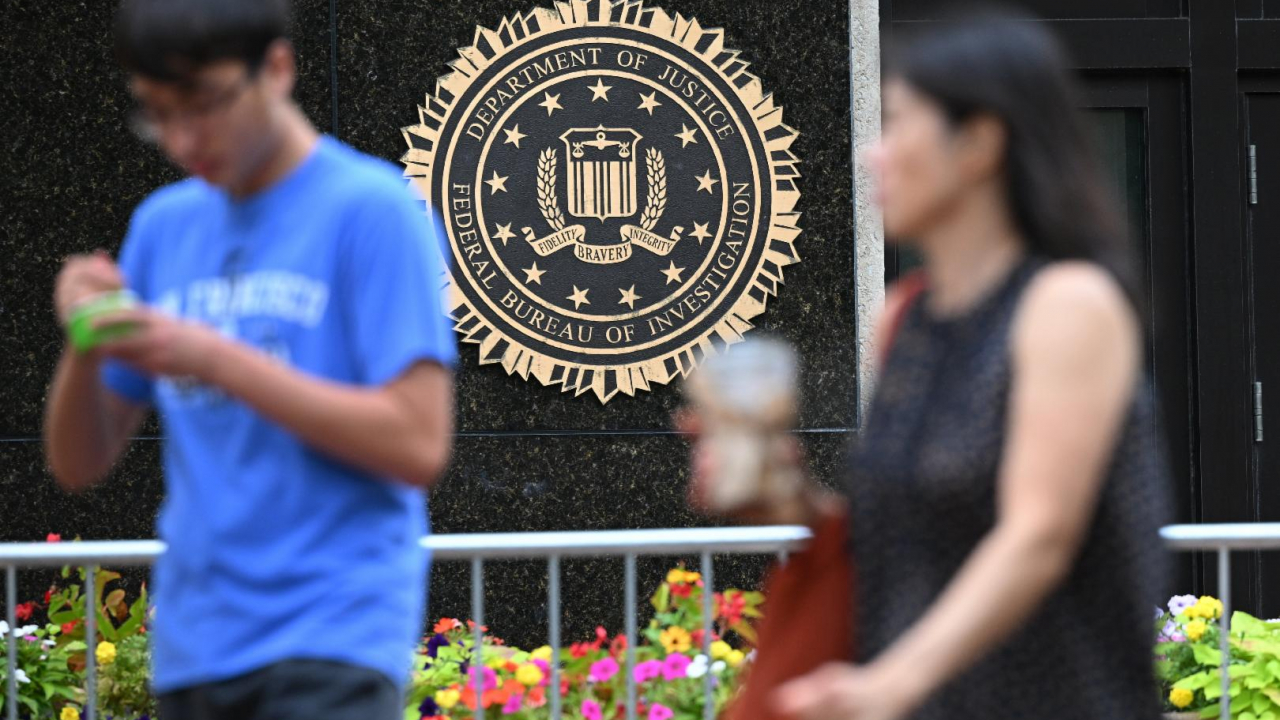 Instagram post falsely promises leaked call between Biden and FBI
Copyright AFP 2017-2022. All rights reserved.
The social media posts promote an Instagram account which they claim posted a leaked phone call between US President Joe Biden and the Federal Bureau of Investigation (FBI) which "proves" that a search by the Former President Donald Trump's Mar-a-Lago residence "was illegal." That's wrong; AFP found no such recording and social media experts say the allegations could be an attempt to boost subscriber numbers.
'BREAKING: Call between FBI chief and Biden leaked, proving Mar-a-Lago raid was illegal,' says one Tweeter shared in an August 11, 2022 Instagram post. "Biden is doing everything to keep this call covered up. The only place to find him is the @red.wave1776 Instagram account. Follow him now before he gets deleted!"
Screenshot of an Instagram post taken on August 16, 2022
Similar messages were shared on Facebook and Instagram in English and Spanish.
The allegations come after the FBI's August 8, 2022 search of Trump's residence in Palm Beach, Florida, which reportedly focused on classified documents the former president may have taken from the White House. The move sparked outrage from Trump supporters on social media platforms, as well as the spread of false claims.
But the Instagram page promoted in the post did not post a leaked phone call between Biden and the FBI.
White House spokeswoman Karine Jean-Pierre said during an Aug. 9 briefing that Biden and his team were first briefed on the search — which Attorney General Merrick Garland said he had " personally approved" – from public reports.
"No one in the White House has been notified," she said.
AFP investigated @red.wave1776, the private Instagram account that allegedly shared a leaked tape. The page has more than 279,000 followers and links to a website selling pro-Trump merchandise.
The Instagram account did not post any such audio, AFP found. Nor have there been any credible media reports of a leaked recording.
Local law enforcement officers are seen outside the home of former President Donald Trump at Mar-a-Lago in Palm Beach, Florida on August 9, 2022 ( AFP / Giorgio Viera)
"Asking people to follow an account to get proprietary information that can't actually be provided is a blatant deception," said Yini Zhang, assistant professor of communications at the State University of New York at Buffalo.
Zhang said there were two ways to interpret this behavior: "a desire to sway public opinion and a desire to garner followers."
"When the account claimed that someone else could prove the FBI raid was illegal, gullible minds (willingly or not) may cling to that claim to affirm their existing view (that Trump is the victim of FBI political persecution)" she said.
Social media consultant Matt Navarra told AFP that some accounts are luring Trump supporters with dramatic claims to amass followers quickly and easily.
"A lot of times you see this kind of tactic that you see here used by meme accounts, where they kind of lure a lot of people in through some kind of offer, offer or amazing ideas to get them to follow a account or ask to follow it," he said.
Once these accounts are followed, Navarra said, they often promote other pages or information. Sometimes they completely change direction.
AFP has verified other claims about the FBI search at Mar-a-Lago here and here.