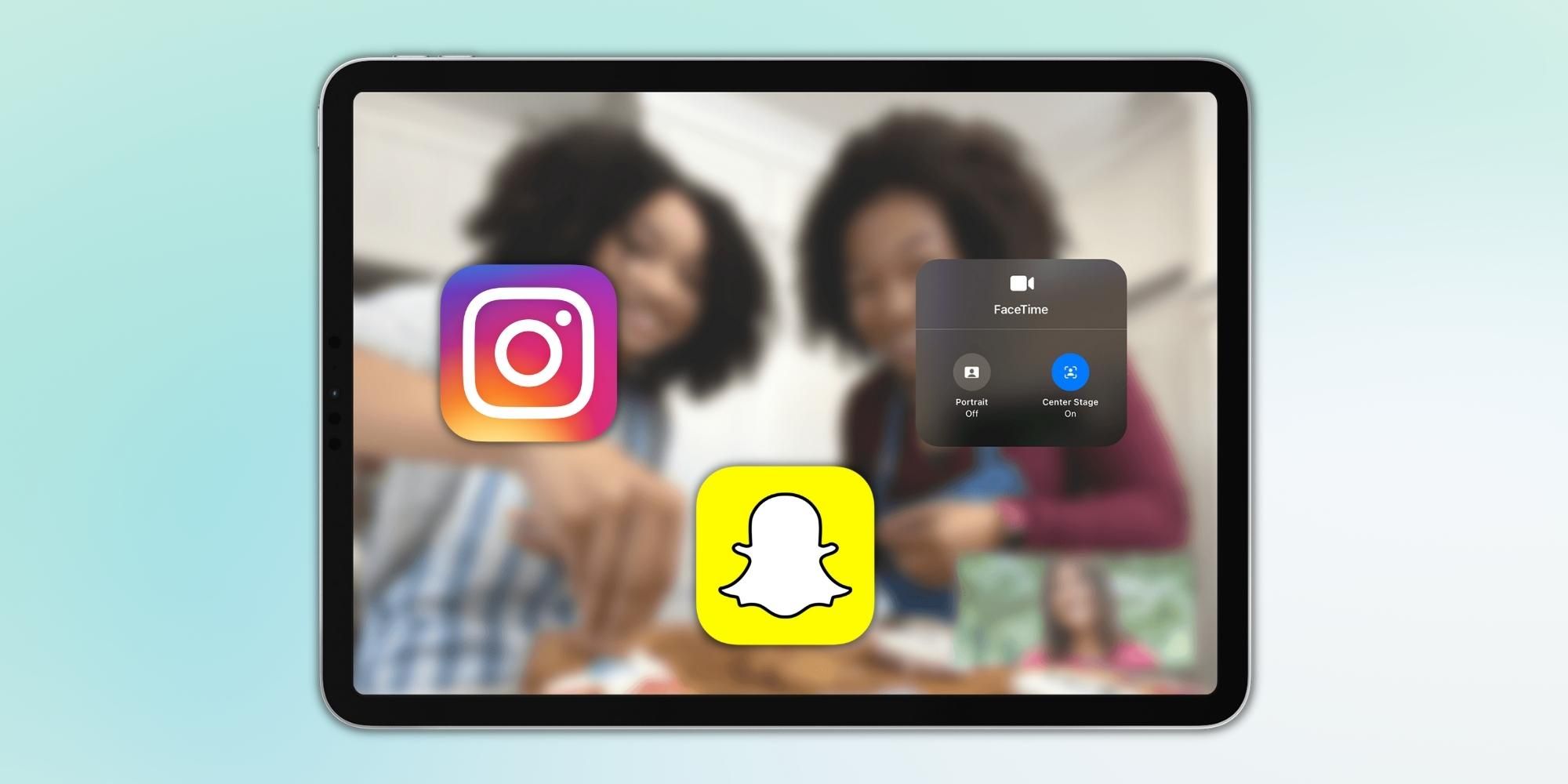 How to Use FaceTime Portrait Mode on Instagram and Snapchat
FaceTime Portrait mode that applies background blur to photos and videos works with third-party apps like Instagram and Snapchat.
It may come as a surprise, but iOS 15 allows iPhone and iPad users to enable FaceTime video modes on third-party apps like Instagram and Snapchat. iOS 15 was launched alongside iPhone 13 in September 2021. Since its arrival, Apple has added many new features to iOS 15 including Face ID with a Mask, Universal Control, Focus Modes, Private Relay and more. Earlier this month, Apple also launched the first developer beta of iOS 15.5, a version that will be available to users in the coming days.
With the iPhone 13, Apple also launched a new camera feature called Cinematic Mode that allows users to focus from one subject to another in the frame like professional cameras while maintaining motion blur. decent background. After shooting a video, users can even change the depth of field of the AF points in the scene. However, Cinematic mode is exclusive to iPhone 13. So, is there a way to shoot videos from the front camera with background blur? Yes, but not from the main camera app.
Related: YouTube iOS App Will Soon Become Picture-in-Picture for All Users
By default, Apple provides different audio and video settings that work when using FaceTime. FaceTime audio settings include three different microphone modes, including Standard, Voice Isolation, and Wide Spectrum. Additionally, FaceTime video settings allow users to blur their background (using portrait mode on supported iPhones) and Center Stage (supported iPads). Now, what's interesting is that iOS 15 allows third-party apps to use these audio and video modes, and it works just as well. This means users can apply background blur or enable Center Stage while using apps like WhatsApp or Messenger for video calling or Instagram or Facebook for creating content. Although this hack has been around for a while, chances are that not all users know about it.
Use background blur on Instagram and Snapchat videos
When using the front camera to record Instagram Reels or Stories, users need to swipe down from the top right corner of the screen to open the control center. Next, from the available options, tap on FaceTime video effects, usually located in the upper left part of the control center. On compatible iPhones, users can enable FaceTime Portrait mode, and on compatible iPads, users can enable Center Stage. On an iPhone, FaceTime Portrait mode will blur everything in the background, keeping the user in focus. It adds a very aesthetic look to the video and is great for posting content on social media platforms. While enabling Center Stage and FaceTime Portrait mode on a supported iPad will follow the user's movement while retaining a decent amount of bokeh, somewhat replicating the results of a tilt and pan camera setup.
Also, when creating content that requires narration, users can switch to the voice isolation mode provided in FaceTime audio settings. In this way, users can record good quality videos on Instagram, click selfie portraits on Snapchat and share them with friends, and blur their background in video calls via WhatsApp and live on Facebook. Moreover, this hack comes in handy for those who create TikToks for a living. Supported iPhone models include iPhone SE (2nd generation and later), iPhone Xr, iPhone Xs, iPhone 11, and newer models. On the other hand, Center Stage is supported by all latest iPads including the 12.9-inch iPad Pro (5th Generation) and 11-inch iPad Pro (3rd Generation).
Next: Will the iPhone 8 and iPhone 8 Plus get iOS 16?
Source: Video by Tim Harris/YouTube
90 Day Fiancé: Darcey's New Extreme Cosmetic Procedure Shocks Fans