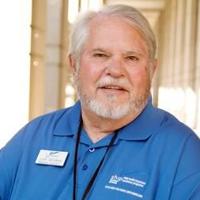 Facebook Live Sessions Offer Medicare Answers | News
The state Medicare Assistance Program will feature virtual Medicare sessions on Facebook this month. These will take place during the current Medicare Advantage plan open enrollment period, which ends March 31.
Attendees will be able to interact with presenters and ask questions during each Facebook Live session, which begins at 10 a.m. EST.
Registration is not required.
To connect with SHIP on Facebook, go to https://www.facebook.com/Indiana.SHIP.
If you can't see these sessions live, you can watch them on the Indiana SHIP Facebook page at your convenience. They are also available on the Indiana SHIP YouTube channel.
February's Facebook Live will cover these topics on these dates:
Today, February 9: What is the law without surprises?
Monday, February 14: SHIP loves its advisors
Monday, February 21: American Heart Month (cardiovascular health and Medicare coverage)
Previous Session, Monday, February 7: Medicare Advantage Plan Open Enrollment Period
SHIP is a free, unbiased Medicare information, education, and counseling program provided by the Indiana Department of Insurance.
You can find SHIP on Facebook, Twitter, YouTube and LinkedIn.
If you have questions about Medicare or need help resolving Medicare issues, you can contact SHIP's Help Desk from 8 a.m. to 4 p.m. Monday through Friday by phone at 800-452-4800 (866-846-0139 TDD) or online at www.medicare.in.gov.
John Williams is a health insurance specialist with SHIP.