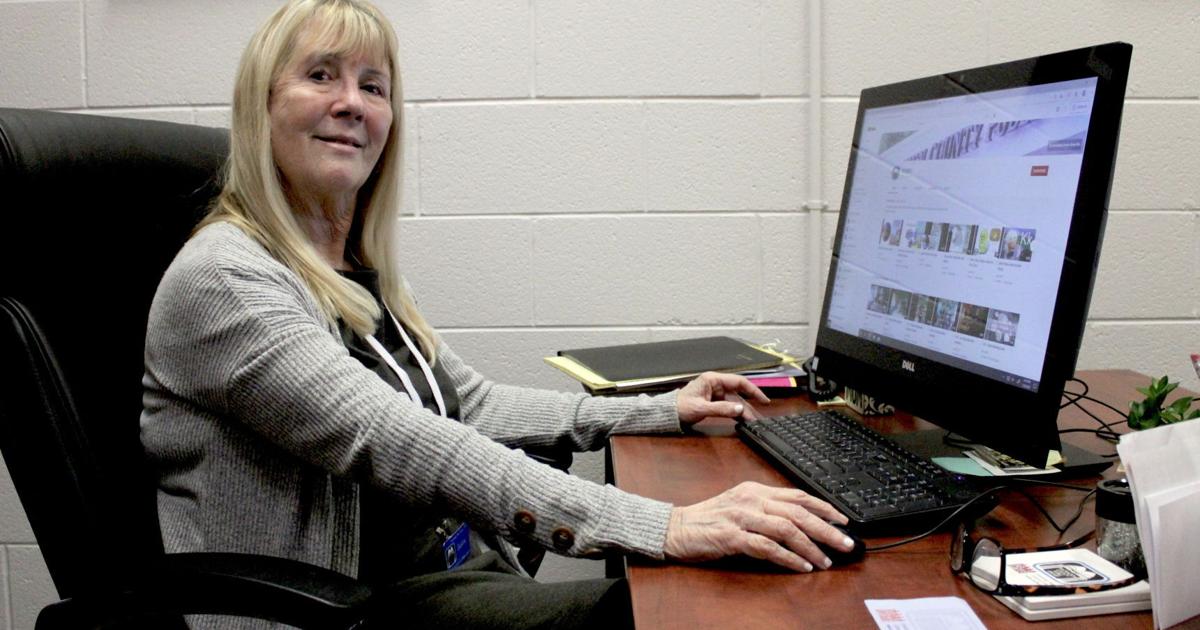 'A Party Upstairs' can be found on Facebook | News
Fans of the McCracken County Public Library's "An Evening Upstairs" program may be surprised that they no longer have to go upstairs to the library to see it, or wait until evening.
Bobbie Wrinkle, adult programs coordinator at the library, said the program had taken a break from showing to live audiences at the library and would be offered online.
The guest speaker comes to the library and the show is recorded in the meeting room and broadcast on the library's Facebook Live page on the same day and time as the shows: 7 p.m. on the second Thursday of the month.
The first program to be presented in this format is "Black History Month: African American Lives and Landscapes on the Lower Tennessee River," featuring archaeologist Christopher Thornock, heritage program manager at the Land Between the Lakes.
It will be available online at 7 p.m. on February 10 and anytime thereafter. Programs can be viewed on the library's Facebook page by searching "mclibdotnet" on facebook.com.
Access to this program or a selection of other library programs, including children's programs, can also be found by going to mclib.netclick on the "Events" tab and click on "MCLIB-TV on YouTube".
"It's called 'Facebook Live', but (saving it and editing it ahead of time) gives us a chance to make sure that instead of doing it live and all of a sudden you're having trouble with your internet or something," Wrinkle mentioned.
"It's going to be a really clear, crisp and enjoyable program."
The library is open to provide other services, so those who do not have internet access at home and want to see the program can come to the library anytime and watch it through their computer.
Wrinkle said the library has been recording programs for a few months and posting them on YouTube and is proud to be able to showcase the program it created 27 years ago.
"('An Evening Upstairs') was 25 a few years ago – we had a big kick off and won awards and stuff," she said. "We just celebrated our 25th anniversary and we had all these great programs ready to go and then COVID hit.
"We stopped meeting upstairs for a little while – I think two or three months – and then the library was closed. I thought, 'Let's create a series (of shows) that we can do online.' So we created MCLIB Live. We had Milner & Orr (funeral home staff) talk about grief in the time of COVID, and all kinds of great programs.
As the year progressed, the number of COVID-19 cases began to decline.
"It went on for a while and we had 2,000 people all year," Wrinkle said. "Then, last September, the director of the library said, 'The COVID numbers are improving. I think you're ready to meet upstairs again.
"And then the numbers started to scare again. We had planned a program with Lew Jetton, and he was going to do a program on John Prine: his connection with Kentucky – everything was biographical and in between, (Jetton) would do John Prine music – but the numbers kept coming. increase, that's how we started live streaming.
Wrinkle said the February 10 event promises to be as exciting as previous "Evening Upstairs" programs have been.
"The program covers entire communities of these groups of people who were in LBL and families and the iron industry and farming and what happened to them and family ties," she said. "It was just a fabulous presentation."
The show was filmed Wednesday at the library.
For more information about "An Evening Upstairs" or other library programs or services, visit the library at 555 Washington St., call 270-442-2510, or visit mclib.net.