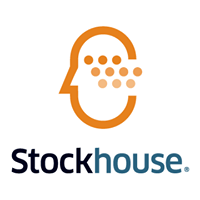 2022-05-25 | NDAQ:AMZN | Press release
Securities litigation partner James (Josh) Wilson encourages investors who have suffered losses greater than $250,000 on Amazon to contact him directly to discuss their options
New York, New York–(Newsfile Corp. – May 25, 2022) – Faruqi & Faruqi, LLP, a leading national securities law firm, is investigating potential claims against Amazon.com, Inc. ("Amazon" or the "Company") (NASDAQ: AMZN) and reminds investors of the July 5, 2022 deadline to seek lead plaintiff status in a federal securities class action lawsuit that has been filed against the Company.
If you suffered losses greater than $250,000 investing in Amazon stocks or options between February 1, 2019 and April 5, 2022 and want to discuss your legal rights, call partner Faruqi & Faruqi Josh Wilson directly to 877-247-4292 or 212-983-9330 (ext. 1310). You can also click here for more information: www.faruqilaw.com/AMZN.
There is no cost or obligation for you.
Faruqi & Faruqi is a leading national minority and women-owned securities law firm with offices in New York, Pennsylvania, California and Georgia.
Amazon is a multinational technology company that mainly deals in e-commerce, cloud computing, digital streaming and artificial intelligence businesses.
On the Company's Amazon.com e-commerce platform, Amazon sells both third-party merchandise and Amazon private label products. As the owner and operator of the Amazon.com e-commerce platform, Amazon has access to certain non-public data of third-party sellers who use the Amazon.com platform.
On or about June 3, 2019, the United States House of Representatives Committee on the Judiciary launched a bipartisan investigation into the state of online competition. The investigation, conducted by the Antitrust, Commercial and Administrative Law Subcommittee (the "Subcommittee"), examined the business practices and market dominance of Facebook, Google, Apple and, particularly relevant , Amazon (the "Investigative Sub-Committee").
As detailed below, the lawsuit focuses on whether the company and its officers violated federal securities laws by making false and/or misleading statements and/or failing to disclose that: (1 ) Amazon has engaged in anti-competitive behavior in its private label business practices, including giving preference to Amazon's products over those of its competitors and using third-party sellers' non-public data to compete with them; (2) the foregoing has exposed Amazon to increased risk of regulatory review and/or enforcement action; (3) Amazon's revenue from its private label business was in part the product of impermissible and therefore unsustainable conduct; and (4) as a result, the defendants' public statements throughout the Class Period were materially false and/or misleading.
On March 9, 2022, media reported that the House Judiciary Committee had asked the US Department of Justice to open a criminal investigation into Amazon and some of its executives for allegedly lying to Congress about its business practices during the subcommittee's investigation.
In response, Amazon claimed there was "no factual basis" for the House Judiciary Committee's allegations.
Then, on April 6, 2022, the Wall Street Journal published an article titled "SEC Is Investigating How Amazon Disclosed Business Practices". The article reported, among other things, that the SEC's investigation had been ongoing for more than a year and focused on Amazon's disclosures regarding its use of third-party seller data for its own private label business.
On this news, Amazon's stock price fell $105.98 per share, or 3.2%, to close at $3,175.12 per share on April 6, 2022.
The court-appointed lead plaintiff is the investor with the greatest financial interest in the relief sought by the class that is adequate and typical of the class members directing and supervising the litigation on behalf of the putative class. Any putative class member may ask the Court to serve as lead plaintiff through counsel of their choosing, or may choose to do nothing and remain an absent class member. Your ability to participate in any collection is not affected by whether or not to serve as lead plaintiff.
Faruqi & Faruqi, LLP also encourages anyone with information regarding Amazon's conduct to contact the company, including whistleblowers, former employees, shareholders and others.
Lawyer advertisement. The law firm responsible for this advertisement is Faruqi & Faruqi, LLP (www.faruqilaw.com). Past results do not guarantee or predict a similar outcome with respect to any future matter. We welcome the opportunity to discuss your particular case. All communications will be treated confidentially.
To view the source version of this press release, please visit https://www.newsfilecorp.com/release/125305